October 28, 2006 Recognition Day
Fifteen organizations, businesses, and individuals were honored with certificates for their help in achieving the first goals of making the Cemetery safe, attractive and maintainable. This date was also the Montgomery County Community Service Day and about 12 individuals came to help clean up the grounds. Kimberley Davis was coordinator for Gelman, Rosenberg & Freedman, CPA's. We appreciate the contributions of all these people.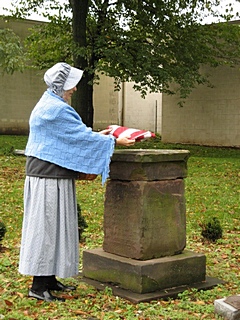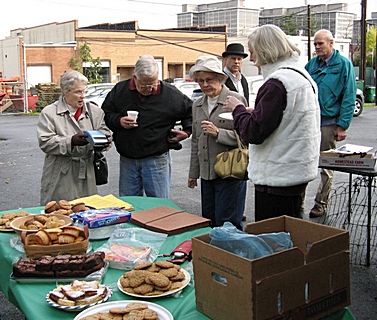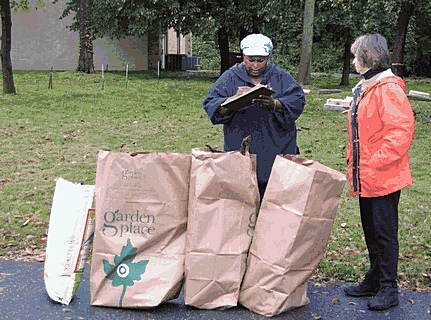 Mary Ann Barnes and John Higgins presented an 1800 skit by Luraner and James Higgins.
The Awards ceremony was given by John Higgins and Margeret Welsh May. Charles May produced the certificates.